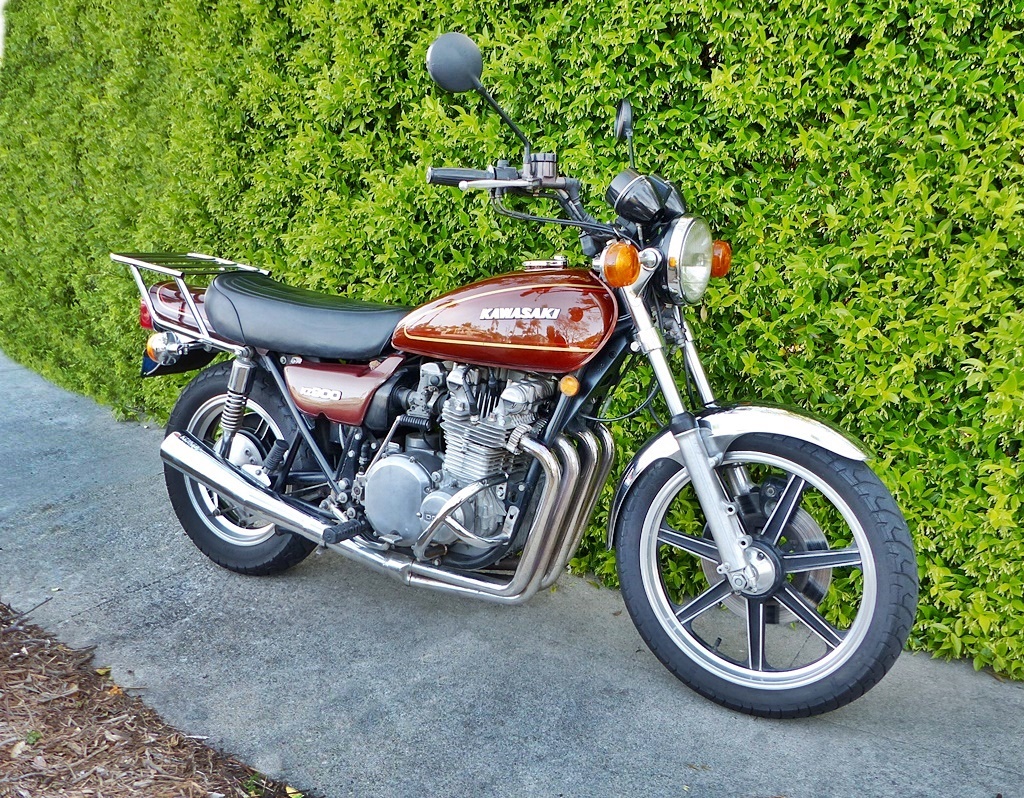 We are proud to offer this spectacular documented 1 Owner genuine California Z1F [KZ900].
Sold new July 11, 1976 for $2868 by Universal Cycle enter on Topanga canyon Blvd. Canoga Park, California.
She still retains original title, blue plate and copy dealer invoice.
From what we were told owner bought the bike when he was just 18 years old and faithfully
preserved as if it were in a time capsule from 1976.
This fantastic original unrestored example represents the final production run of the venerable Z1F[KZ900A4].
76'much improved over earlier models featuring factory upgraded chassis for better handling and better braking
ONE loving Southern California owner...
She proudly wears her original Deep 'Diamond Brown' with lovely patina.
The LAST of the Z1F series..KZ900A4
-California Bike
-vintage performance
-Original Diamond brown Livery
-original title & docs.

I may end auction at any time and with fair offer I may SELL

Please include your PHONE# with any inquiry for quick response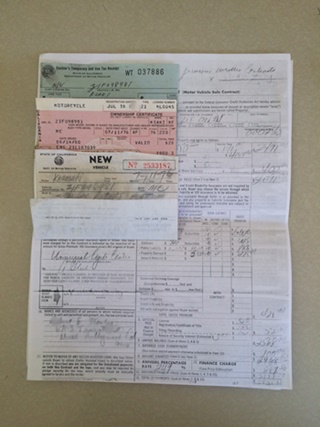 According to what were told the bike is all original including chrome and paint(except items listed below). Yes, it has subtle patina with minor imperfections that do not detract just add character. These include: small scratches on muffler tip, front fender edge, few pits on chrome and tiny imperfections in the paint, separation on seat cover on rear seam etc.. It appears the dealer installed few upgraded components that were all the rage in '76 [to sweeten the deal] Kerker pipe, Lester mags, cargo rack, case guards and Italian handgrips. This is no amateur restoration but a lovely original. The side covers were replaced with screw on units but originals will come with it as well as tool kit. The bike starts and runs strong but could use service ie. fluids changed tune etc. as with any older machine. If you are not a mature seasoned rider or collector who understands classic bikes… Please do not bid!
In case you did not already know: "Z1 production began in 1972 as the most powerful Japanese 4-cylinder 4-stroke ever marketed.[6]"[wiki]

"A velvet blunderbuss, and every inch a King."—Cycle, November 1972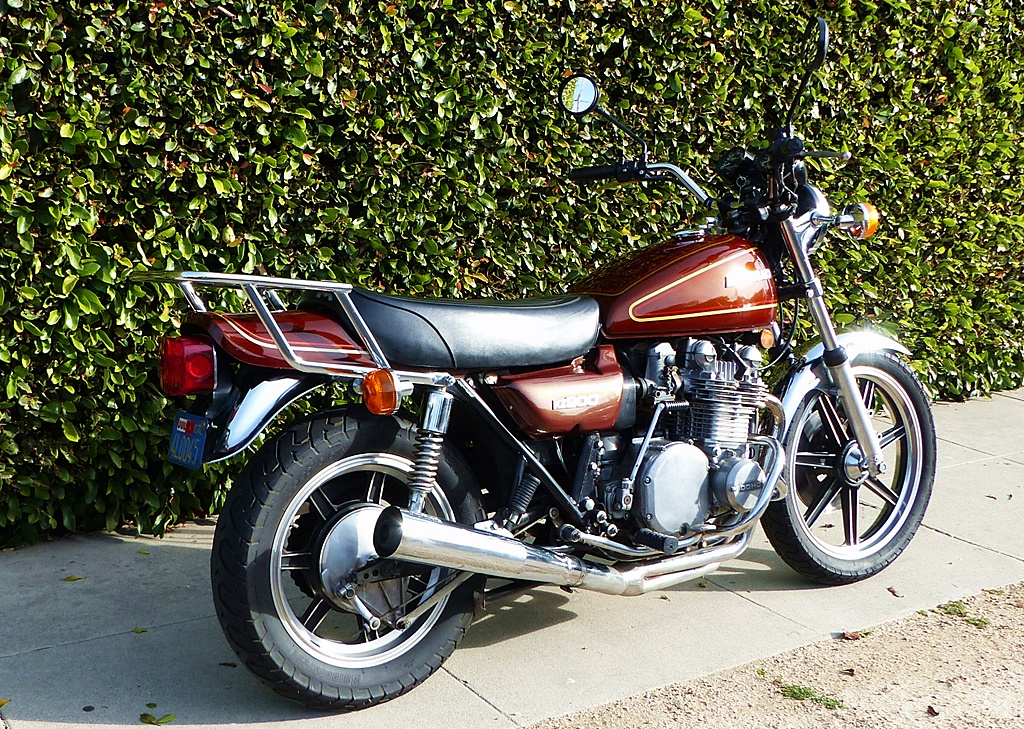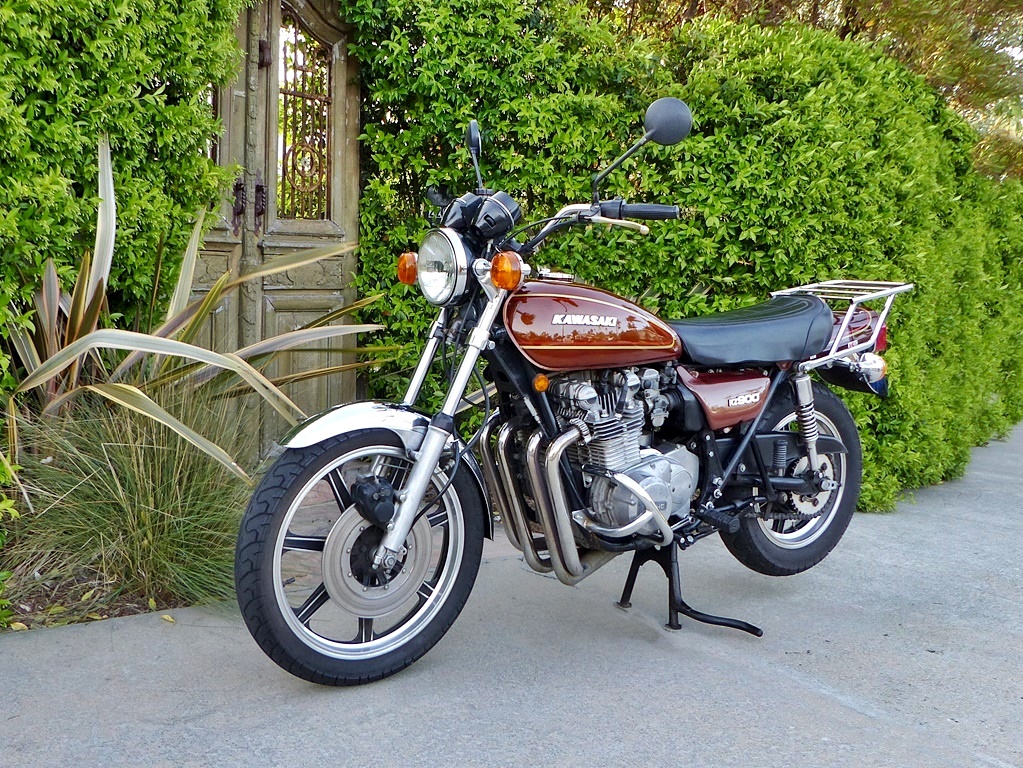 The Kawasaki Z1 was the born of the secret 'New York Steak' program beginning in the 1967, engineers began development for a large displacement 4 stroke. The Kawasaki Z1 was the born of the secret 'New York Steak' program beginning in the 1967, engineers began development for a large displacement 4 stroke. With 82 bhp and had a maximum speed of 130 mph (210 km/hr).[5] It met with positive reviews from the motorcycle press, The Z1 was awarded the MCN 'Machine of the Year' accolade each year from 1973 to 1976] The basic design of the Z1 remained relatively unchanged until 1975, when the 903 cc "Z1-B" was introduced, with changes including power output, improved suspension, a stiffer frame, (essentially paint scheme and side cover nomenclature***), and improved braking. In 1976 the Z1 was designated KZ900 or Z900 in some countries. Kawasaki's 900 Super Four Z1 did more than blow past Honda's CB750 in terms of performance, refinement and all-around ability. It was the world's first superbike. "From the very beginning of Z1 development," kawasaki" made sure to develop one piece of motorcycle, not independent engine or chassis or designing." Kawasaki was taking no chances whatsoever with the Z1's program of testing and refinement. For example, a gaggle of 9057s were shipped to the U.S. in February 1972, where two teams flogged the prototypes. Bryon Farnsworth, Kawasaki America's senior test rider, was joined at Willow Springs and at Talladega Superspeedway by the company's race team, including Gary Nixon, Paul Smart and Hurley Wilvert. On Talladega's 2.66-mile tri-oval course, they ran the bikes [at full throttle] for the time it took to drain the 4.7-gallon fuel tanks. Testers also ran some 5000 miles on real roads in this country, going coast-to-coast-to-coast, Los Angeles to Daytona Beach and back. "They were holding it wide open for an entire tank of gas," Farnsworth says, "doing about 140 miles per hour." Nothing of consequence broke. Ultimately they slaughtered Suzuki's record, posting a new one of 109.641 mph for 2631 miles. A special one-off Z1 tuned by Yoshimura and ridden by Yvon Duhamel set a new record of 160.288 for one lap. The Z1s' sintered valve seats made them impervious to unleaded fuel, 8.5:1 compression ratio ensured the Z's mega-motor could run on the wateriest swill pumped anywhere in the U.S..Kawasaki's crushing performance advantage, made the bike a smash hit with a bullet when it hit U.S. dealers' floors in November 1972. Likewise, the press was just as bowled over. "The thing that impresses you about the 900 is its great straight-line stability at very high speeds. We could cruise at 120 mph sitting bolt upright." —Cycle Guide, October 1972 "The Kawasaki 903 Z1 is the most modern motorcycle in the world. It is also the fastest. " —Cycle, November 1972 ". . . the first 903 Z1 four-cylinder had velveteen refinement and enough performance to place the most refined gentleman in a state of serious sweat." —Cycle, May 1987 Such qualities guaranteed Kawasaki's Z1 would be remembered as the motorcycle that ushered in the Superbike era—and cemented its place in history."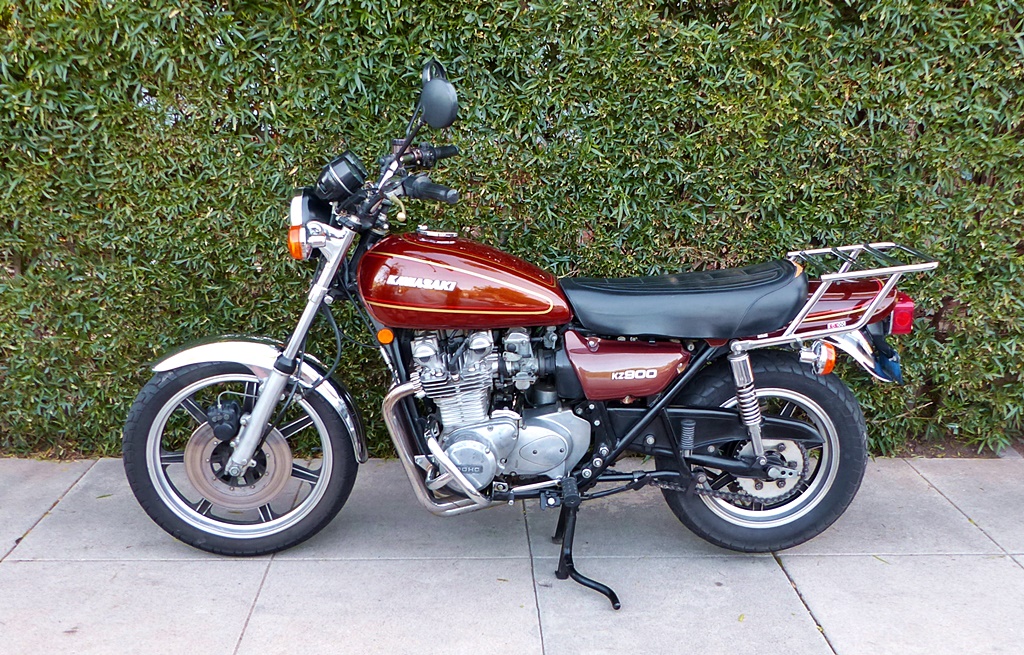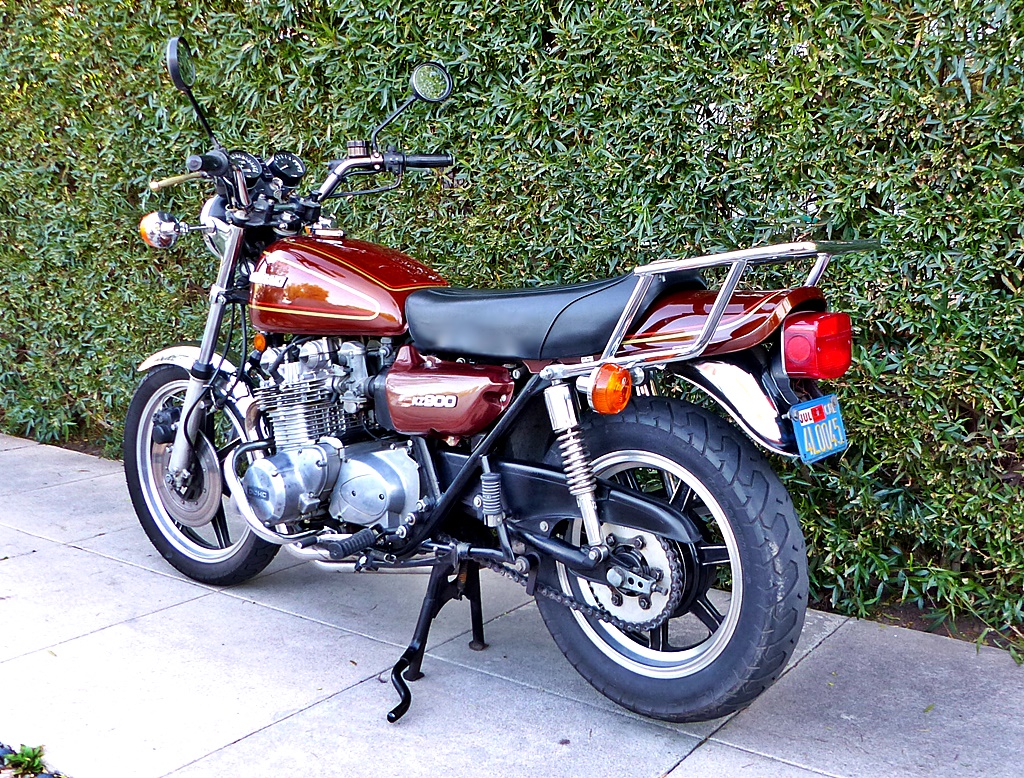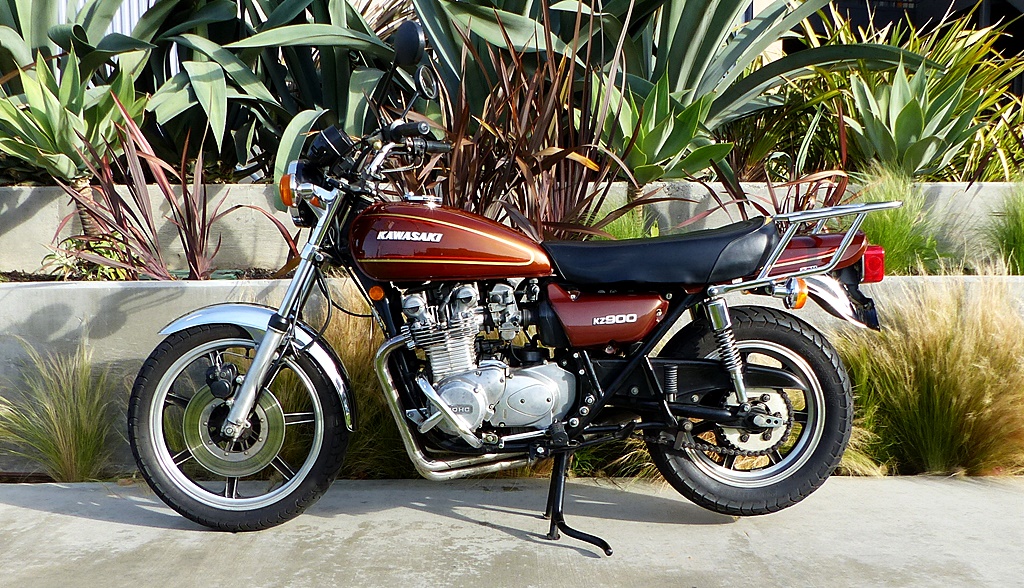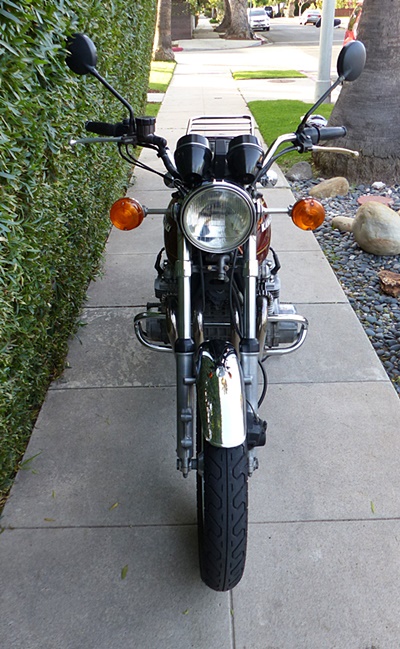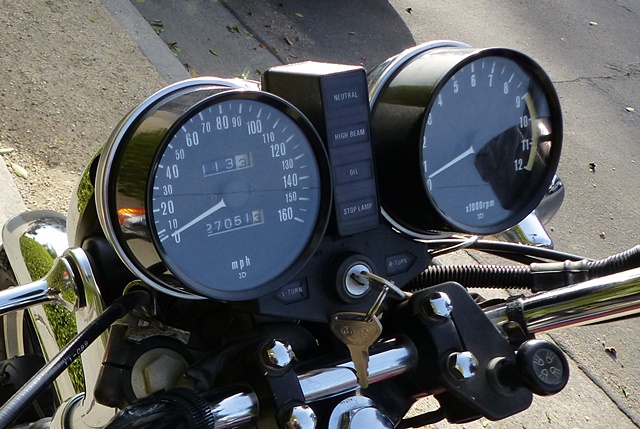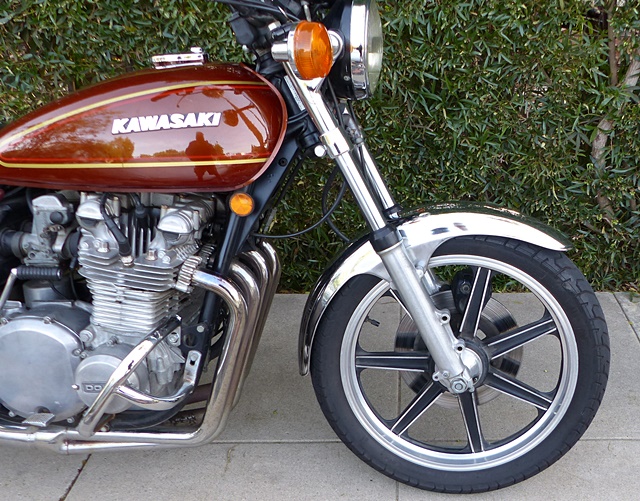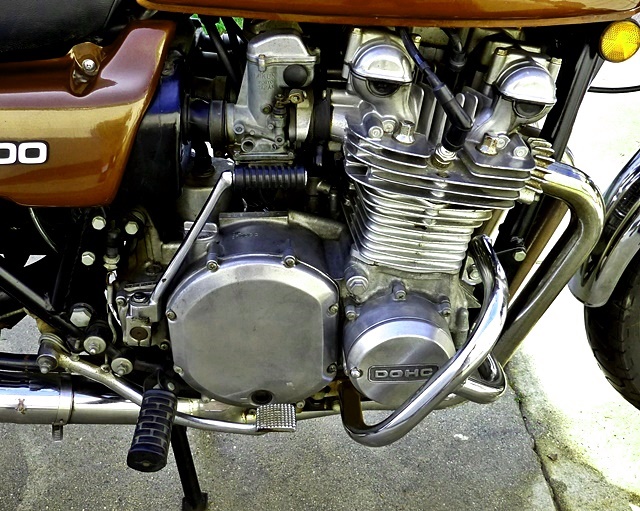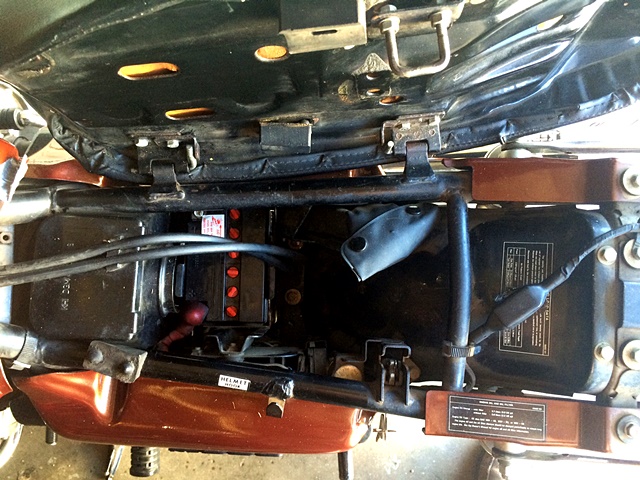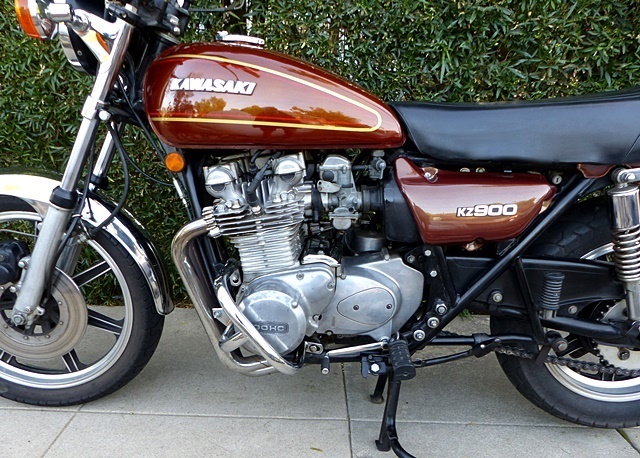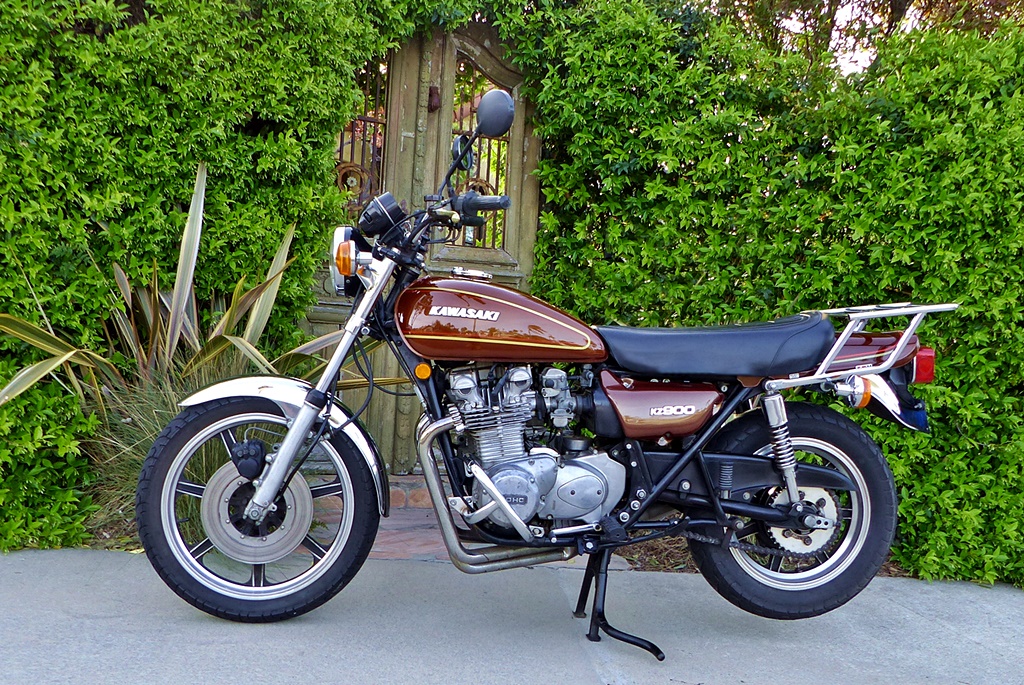 We may end auction Early and with fair offerwe may SELL

Please include PHONE# with any inquiry...Thank you